Robert Stakenborghs
CEO (Chief Executive Officer)
Bob Stakenborghs has been working in the field of microwave inspection since 2004. In 2020 he formed his own company, Advanced Microwave Imaging, to further advance the science and use of microwaves as a means for inspecting composite materials. The latest inspection systems developed by Bob and Advanced Microwave Imaging include multi-frequency vector network analyzer systems that are equipped with the only antenna system specifically designed for inspection, which is proprietary to AMWI, as well as specially developed data acquisition and analysis software. Multiple microwave inspection systems have been developed by AMWI and successfully deployed in field inspection applications.
Mr. Stakenborghs continues to work in research, development and deployment of innovative inspection systems that utilize state of the art microwave sensor technology. His microwave systems have been effective at inspecting HDPE pipe fusions, fiberglass wind turbine blades, fiberglass pipe repairs, fiberglass boat hull sections, as well as other composite piping. He has written multiple peer-reviewed papers and articles on the topic of microwave inspection and the interaction of microwave energy with materials for the purposes of inspection.
Bob currently sits on several ASME, ASTM, ASNT, and ISO committees where he authors codes and standards specifically for microwave inspection. He is a Senior Vice President for the Technical and Engineering Communities Council at ASME and was elected an ASME Fellow in 2016.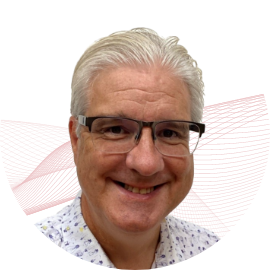 Robin Sloan
CEO (Chief Executive Officer)
Prof. Robin Sloan is the CEO of Microwave Inspection Technologies Ltd, a leading organisation in the advancement of electromagnetic, non-contact and fast imaging microwave capabilities. Rob is also a Visiting Professor of Millimetre-wave Electronics at the University of Manchester, where he previously worked for 23 Years (1994 – 2017) and was a Visiting Professor at Keysight Technologies, Santa Rosa, USA (2009 – 2017). His experience includes broadband millimetre-wave measurement platforms, device characterisation, MMIC design and electromagnetics.
From 2017 to 2020 he was Principal Analogue IC Design Engineer at Semtech EMEA Ltd. He is a Chartered Engineer, member of ASNT, BINDT and Fellow of the IET. He was a Royal Society Industrial Fellow 2014 – 2018 and remains a member of the Industrial Fellows College. Rob has worked in microwave and millimetre-waves for the past 30 years with previous positions at Ferranti, BAe Systems and Milmega.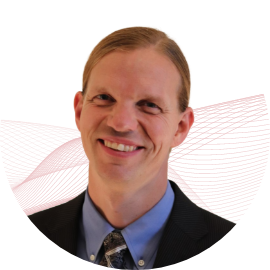 Rob Woodward
Spearhead Labs
Robert Woodward has more than 25 years of experience working with various NDT methods in the Aerospace, Nuclear, and Power Generation business sectors. As his career progressed, he increased his core competencies to include CNC machining, programming in multiple computer languages, welding, 3D Design, and multi-Axis Hardware/Software Integration.
Rob's ability to integrate multiple technologies enables highly sophisticated solutions to be implemented cross-functionally in an organization. Rob has also been a key contributor to developing new technologies in solar power, wind energy, and aerospace. More recently, Rob worked in the non-profit sector as a manufacturing director tasked with making production jobs accessible to individuals with vision loss.